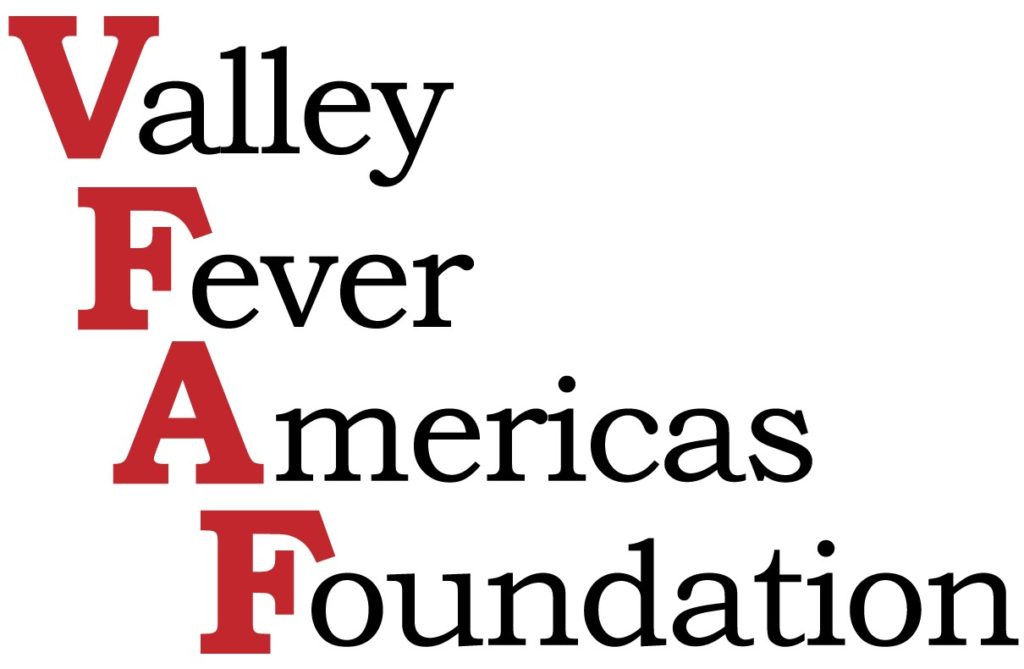 Our Story
Valley Fever Americas Foundation was founded in 1995 by Bakersfield Rotarians concerned about the impact of Valley Fever on our community and on all endemic regions. Due to the nature of the disease, the only practical way to prevent Valley Fever is through development of a vaccine, a project our foundation has been devoted to promoting since its inception.
Our Mission
Our goal is to promote awareness and raise funds to support promising academic and medical research on the fungus which causes Valley Fever, in efforts to produce a vaccine or a cure.
There is currently no cure for the disease, and VFAF supports research to find a cure for all of those already suffering from this potentially life-threatening disease. Until a vaccine and cure are available, our organization recognizes the critical role that awareness plays in the prevention and early diagnosis of Valley Fever. Understanding the conditions in which Valley Fever is most likely to be contracted can prevent further suffering and loss throughout our community, and being familiar with its symptoms empowers victims of this disease to be diagnosed early and increase their chances of making a full recovery.
Share your story
Has Valley Fever affected you or a loved one?  This disease affects each victim uniquely, and as such, it is often misdiagnosed or missed entirely.  Early detection of Valley Fever is key to ensuring a strong recovery, so sharing your unique experience with this disease can help others recognize similar symptoms, causes, and occupational risk factors.  Additionally, we hope to provide a platform to spread hope, encouragement, and advice to other victims of this terrible disease.